The floor is the last part that is completed when building a house. Even so, the choice of floor design cannot be underestimated. The choice of textures, materials, motifs, especially the price for the floor design must be adjusted to the area and function of each room.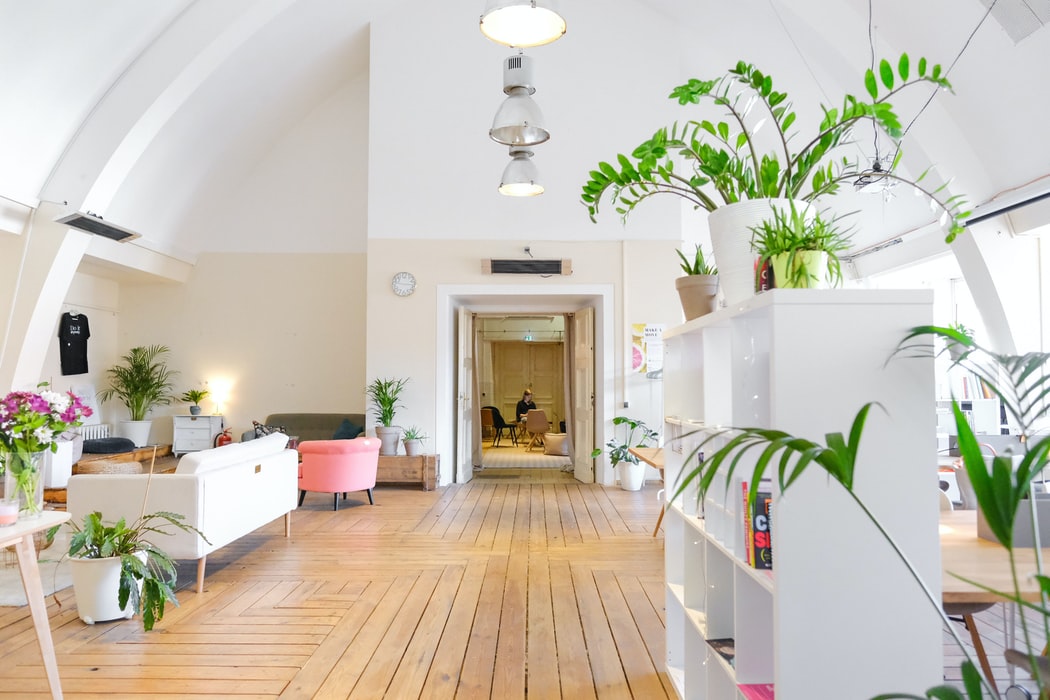 There are various types of floor designs that have certain advantages and disadvantages, because each type of floor design has a different level of resistance to loads and humidity. In fact, we want a floor design that is suitable, tastes good, and is durable.
For those of you who are looking for references to floor designs that are suitable, cool and of good quality, it's best if you know in advance, come on, here are 15 cool floor design ideas for your home!
1. Slate Floor Design
If you want a floor design that looks firm and attractive, maybe you need to choose a slate floor design. This type of natural stone has an aggressive and strong texture.
You can choose a slate floor design with colors that tend to be black, such as gray, so that the room looks luxurious. The combination of slate floor designs with the right type of backsplash in the kitchen can introduce perfection to your kitchen.
2. Ceramic
Ceramic floor designs are very common in homes. One of the reasons is because of the many interesting floor tile motifs. Ceramic floors are suitable for use in minimalist bathrooms because they don't absorb a lot of water, choose one with a slightly aggressive texture so it's not slippery.
On the contrary, ceramic floors should not be used in bedrooms because they easily experience sudden changes in temperature so they are easily damaged and unsafe to step on when the temperature is abnormal or at night.
3. Carpet
When it comes to warm floors, carpet floors can be the winner. Not only that, the carpet floor design also has a variety of motifs and colors that are easily harmonized with the interior style of the room. There are several things that need to be considered in choosing a carpet floor design. Choosing a floor design with the right carpet can make a room look spacious, you know!
Do not use a carpet floor design in a wet area like a bathroom because it absorbs a lot of water. Also, carpets should not be used in children's rooms because dust and dirt nesting on carpet floors is more easily inhaled by children.
4. Natural Stone Floor Design
The natural stone floor design is one that is proven to be durable. There are various types of natural stone that are suitable for every use of space based on their character and texture.
Even though natural stone floors are said to be easy to clean, you have to be careful with marble because it's easier to absorb stains. Marble should not be used in areas that are prone to spots such as kitchens.
5. Marble Floor Design
Marble is a type of natural stone that is relatively more expensive than other types. Not only for floors, this type of natural stone ceramics is also often used as a decoration for the interior of the house. The advantage of the marble floor design is that the motifs and colors are quite diverse and the patterns are continuous.
Marble floors are also very sturdy in holding heavy loads and are resistant to fire. But remember, don't install marble floors for outdoor use because they easily become moldy and fade if they are often exposed to sunlight.
6. Granite
As one of the most popular types of floor designs, granite floor designs do look elegant because they are more shiny. Granite floors have a denser texture than marble, making them suitable for areas exposed to a lot of water, such as bathrooms. Granite floors are also easier to clean.
Besides that, granite floors are also harder so they don't scratch easily. The majority of granite floor designs also introduce soft colors and bold motifs so that the floor designs look elegant.
7. PVC Floor Design
Maybe you also call PVC with the term vinyl. Made from a mixture of stone salt, lime and limestone, vinyl flooring designs can come in many colors and patterns. Of course, you can create a PVC floor design that suits your taste.
The advantages of the PVC floor design are that it is easy to apply, quite sturdy, relatively cheap, and even waterproof. The PVC floor design also dampens vibrations so it doesn't make noise when stepped on.
8. Linoleum Floor Design
The linoleum floor design is made from natural materials so it is suitable to be installed in living rooms because it does not cause allergies. Linoleum floor designs are also available in various colors and are not slippery so they are not harmful to children. The linoleum floor design is also easy to clean, so that it lasts longer with an anti-abrasion coating. This coating prevents porous linoleum floors due to water.
9. Concrete Floor Design
If you want a masculine and firm floor design then a concrete floor design can be your choice. The concrete floor design is also suitable for contemporary style homes. You can also choose a matte or glossy finish according to your taste and the impression you want to show. Not only that, you can express your creativity by selecting your own color combinations and patterns on the concrete floor design. Apart from being strong, concrete floors are also easy to clean.
10. Wood Floor Design
The design of a warm and natural wooden floor is perfect when installed in the bedroom. Not only that, wooden floors are resistant to temperature changes so they are safe when stepped on. So that wood floors are resistant to scratches and not easily porous, applying coatings is a must.